Recent Olympic games have been a gold mine of clips and GIFs, ranging from the games themselves to the reactions from athletes and fans. Several have gone on to viral stardom, long since losing their original context to just serve as funny reactions. This year though there may not be as many circulating, with the Olympic Committee officially putting a stop to the use of GIFs, vines, and clips by press outlets. The broadcast rules delivered to press state explicitly that not only can the press not broadcast the games in any manner, but they can't post the short captures in any form either. 
Additionally, the use of Olympic Material transformed into graphic animated formats such as animated GIFs (i.e. GIFV), GFY, WebM, or short video formats such as Vines and others, is expressly prohibited.
The reasoning behind the ban is to keep people viewing the Olympics through their designated channels. This is also to keep in compliance with the Olympic Committee's rules about "on demand" viewing. However, they do allow for up to thirty seconds of an individual event to be broadcast, with a cap of six total minutes of actual event recordings per day per outlet.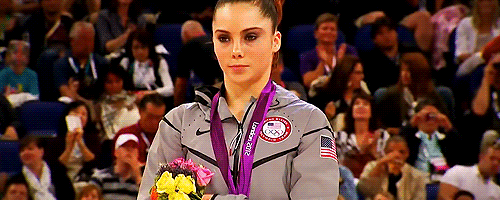 Journalists on the ground in Rio have stricter rules to abide by when it comes to social media and the Olympic games. They are strictly allowed to only post video and audio recordings on personal accounts ("in a diary format"), unless given permission by the Olympic Committee. The Sochi games in 2014 had a similar rule for those seeing the games in person. The rule stated that the dissemination of any "moving images" taken within an Olympic venue was not allowed, though it didn't specify GIFs. The new language will apply to all press whether they are in Rio or reporting locally. You'll still likely be able to find plenty of user made GIFs on Reddit though, since the rules only apply to news and media outlets, not to individuals creating the clips for personal use. 
What do you think of this rule by the Olympic Committee? Do you think we'll see a decrease in Olympic GIFs? Will that impact your enjoyment of the games? Share your thoughts in the comments below!