This week, we're going to be looking at the Best Gaming Notebooks, as the title suggests. These aren't going to be your usual notebooks, either. Quality stuff, not laptops you could get at most big box stores. This will be a simple list, showing off the three notebooks I think really offer the best gaming experiences in terms of price and performance. All prices are US based on the website they come from. Let's get right into it.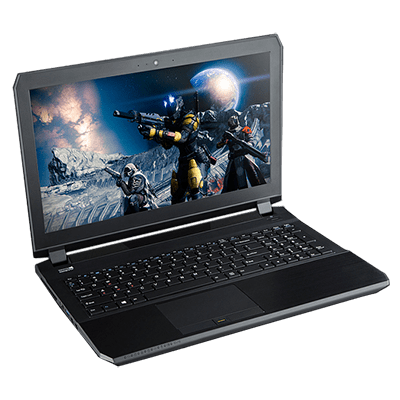 IBuyPower Battalion 101 P650SE
Now, I usually recommend IBuyPower for laptops. They have a ton of selection with a wide range of prices, and they have some of the best customer service I've heard of, even better than OriginPC in some cases. So picking them was a no-brainer. The P650SE is an absolute beast, too. It comes with one of the best mobile i7 processors, the 4710MQ, 8GB of RAM which is easily upgradeable, a GTX 970M which is an amazing mobile GPU, all for a great price at $1439. That may seem a bit steep, but this laptop could easily replace most desktops, and even consoles, as well as be a standard laptop. Sadly, the battery life while gaming is usually a bit poor on the Battalion line, but if you could get about 2-3 hours on battery, with a performance hit. Still, it's a great laptop, and highly recommended.
CybertronPC Tesserect 15.6"
This is another kind of obscure PC builder, but great nonetheless. It comes with some really nice specifications, too, but it's not as powerful as the IBuyPower. However, at the price, this machine is really good, and competitive. It comes with an i5-2400M, 8GB of expandable RAM, a GTX 860M, all at the price of $1169. This would compete well against the PS4 and Xbox One, so if you need a PC for work and want something to play on, this would be recommended. It won't play games maxed or anything, but it will play them with good enough graphics not to kill your eyes. Awesome piece of machinery for the price.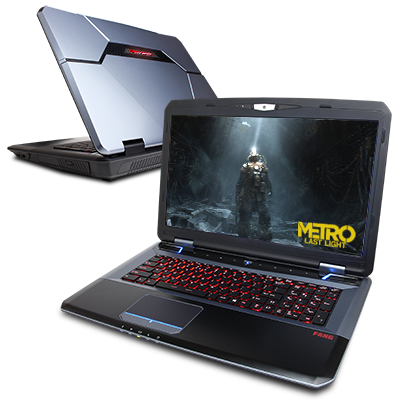 CyberPowerPC Fangbook Evo X7-400
Lastly, we've got the CyberPowerPC Fangbook. It has similar specs to the Battalion, but a price closer to the Tesserect. This could be seen as the laptop sweetspot in terms of price to performance. It comes with an i7-4810MQ CPU, 8GB of expandable RAM, an R9 M290X GPU, all for just $1299. Because of the AMD GPU, you can expect this to suck a bit more power and run hotter than the Nvidia processors, but at the price it gives, some could see the decent trade off. This definitely would be in a similar area to the P650SE in terms of raw power, but I wouldn't recommend gaming on battery. Still, a really nice laptop.
So, what do you think? Got a favourite gaming laptop you think people should look at? Think a different laptop should be featured? Let us know in the comments any thoughts or concerns. I personally think laptops could be viable gaming machines, especially to replace your desktop machine, console, and work PC. Imagine pulling out a crazy PC at the next quarterly earnings meeting.