Ubisoft might not be as big as publishers like EA and Activison, but they continue to put out a substantial amount of games every year. In just this year alone, Ubisoft has given us Tom Clancy's The Division, Far Cry Primal, and TrackMania Turbo. Now, we look to the future. In this article I'll lay out everything we know we are going to see at Ubisoft's E3 press conference this year, things that we might see, and some games and franchises that I doubt they'll reveal, at least not now.
Although there's a lot of speculation that usually goes into these prediction articles, there are a couple of games that Ubisoft has confirmed will be at E3 2016. The biggest and most anticipated upcoming game from Ubisoft on this "for sure at E3 list" is definitely Watch Dogs 2. Whereas the original Watch Dogs was revealed two years before the game actually launched, it seems that its sequel will be revealed and launched within the same year. The first trailers for the game were revealed less than a week ago, and the latest trailer revealed that the game will launch November 11th of this year. Expect a full stage demo for the game.
[embed]https://www.youtube.com/watch?v=hh9x4NqW0Dw[/embed]
Another two games we know for sure will be presented by Ubisoft this year are Tom Clancy's Ghost Recon: Wildlands, and For Honor. While the newest Ghost Recon just received a full length trailer for the game earlier this week, we haven't seen much of For Honor since it was revealed at last year's E3, so I expect that the devs might want to show off more of the new IP on stage. Oh, and speaking of new IPs, Ubisoft's CEO stated during the company's earnings report last month that Ubisoft will be revealing a new IP at E3 this year, and possibly even before then. Other than those three games and one new IP, nothing else has been confirmed by Ubisoft to be at E3 this year, but I have some ideas of my own concerning what else Aisha Tyler (current hostess of Whose Line is it Anyways? and the woman who will be hosting the Ubisoft press conference) will be revealing and showing off during the press conference.
Although not officially confirmed to be at the show, I have no doubt in my mind that Ubisoft will spend some time talking about their next installment in the Just Dance series this year during their keynote. On top of that, I would be extremely surprised if we didn't see some new gameplay trailer or demo for South Park: The Fractured But Whole. Ubisoft surprised us all last year when they announced the The Fractured But Whole, the sequel to the much loved Stick of Truth, and they might even announce a release window for the game, possibly for Q1 or Q2 of 2017. On a smaller note, I think it's also safe to say that Ubisoft will likely reveal some Division DLC similar to the way that they showed off DLC for The Crew at their press conference last year.
[embed]https://www.youtube.com/watch?v=m5sJrLw6X0o[/embed]
Assassin's Creed is where it gets tricky. It is widely believed through various sources that Ubisoft will NOT be releasing a mainline Assassin's Creed game this year. However, they might still want to show off some of the 2017 game this year to begin building hype for it. Still, with an Assassin's Creed movie coming out later this year, they may choose to instead focus on publicizing that instead. If they decide to go that direction, that would also give them a chance to talk about some of their other movie projects in the works such as their Watch Dogs, Tom Clancy's Splinter Cell, and Rabbids movies.
VR is here, and it will remain here for the foreseeable future, and I believe Ubisoft realizes this. They have already announced two games for VR: Eagle Flight and Werewolves Within. In an email to UploadVR, Ubisoft revealed that they will debut two additional new virtual reality games at E3 this year. I expect that they will be showing off all four of these games during the keynote, although with a larger emphasis on the two unannounced ones.
These next two predictions, although possible, are much less likely to come true than the rest of my predictions. Firstly, Rayman. The last two games in the Rayman series received overwhelming critical praise, and I wholeheartedly suspect that there will be another sequel. However, I'm just not sure if Rayman is a big enough franchise name to be featured during Ubisoft's press conference. This is a similar problem with my next prediction, which is that Ubisoft might show off some of their smaller "indie" games in the works. By this I mean something along the lines of Child of Light or Grow Home. Last year EA made the decision to show off Unravel during their press conference, and it worked out wonderfully, so Ubisoft showing off something similar isn't outside the realm of possibility.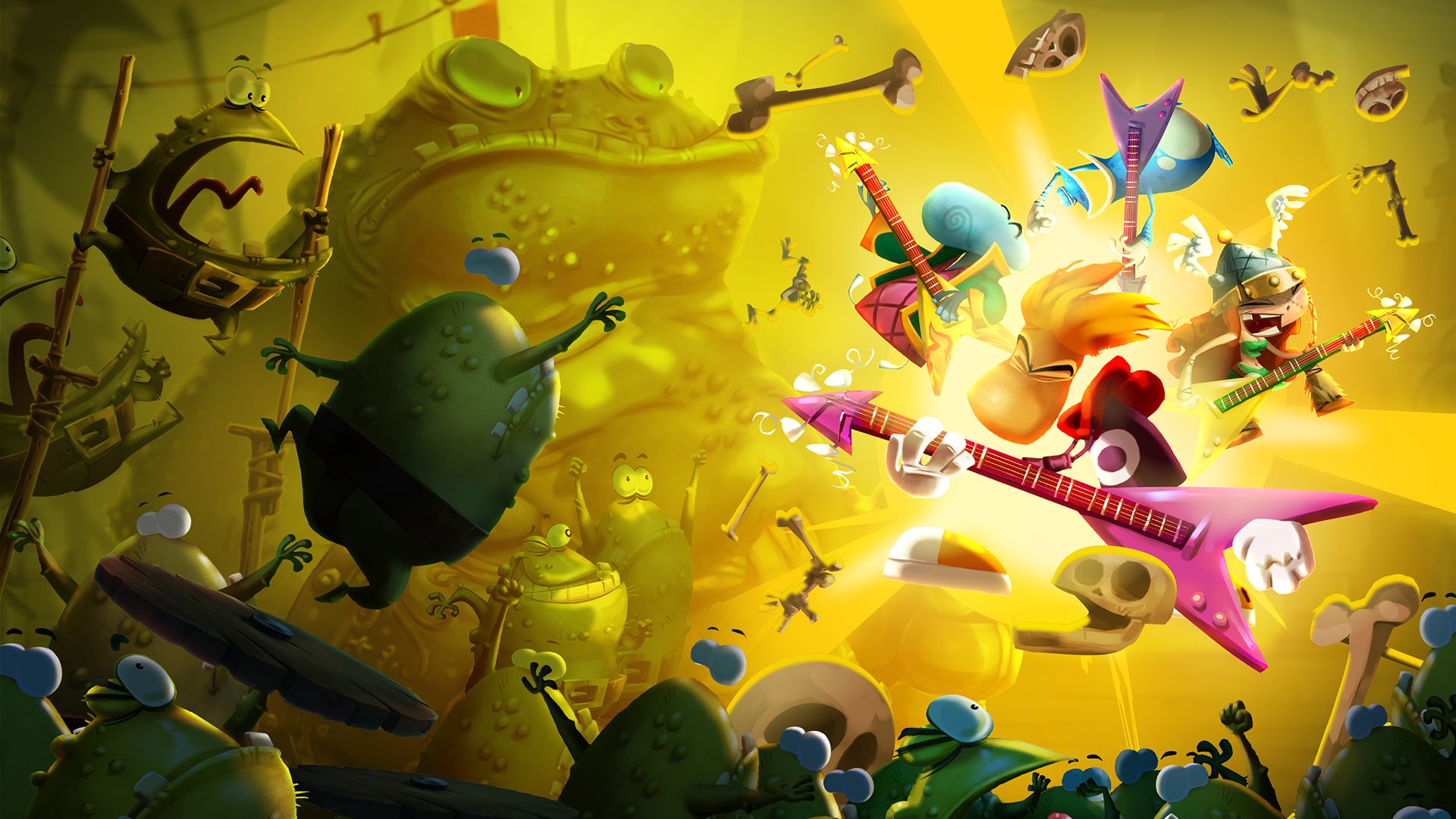 Lastly, the game's you might want to see, but that I highly doubt Ubisoft will reveal at E3 this year. I've got three games for you on this list, and they are Beyond Good and Evil 2, a new Prince of Persia game, and a sequel to the latest Tom Clancy's Splinter Cell. I doubt we'll see Splinter Cell this year simply because that might just be the straw that would break the camel's back for the Tom Clancy license. Rainbow Six and The Division are still alive and well, and with a new Ghost Recon just around the corner, we just don't need a new Splinter Cell. Meanwhile, Prince of Persia suffers from a similar issue: timing. Even if a new Prince of Persia were to be announced, when would it come out? The slate for upcoming Ubisoft games is just too crowded for that right now. Beyond Good and Evil 2 is on this list of "doubt it" games for a much more complex reason though. With rumors that Nintendo is secretly funding the sequel to be an NX exclusive much the same way that Beyonetta 2 was a Wii U exclusive, I believe that if and when the game is revealed, it will be revealed by Nintendo, not Ubisoft.
Well, that's all I've got for Ubisoft predictions. All there's left to do now is wait for the conference, which starts at 1pm PDT on June 13th.  For all the news from the keynote, I can assure you that TechRaptor will be covering it just after it is announced, so you can stay tuned here.