The newly branded VGX awards are over, delivering the expected combination of awards, new game announcements, lots of trailers and really cringe-worthy presenters who make frequent jokes about video game players living in their parents basements and wearing adult diapers. Classy stuff as always. That aside, there was some decent stuff on show and some nice surprises. The standout part of this year's show was the game announcements, all of which looked pretty interesting! Of course there was that iOS game announcement from Remedy, which has the brilliantly generic title Agents of Steel and was described as a "reverse tower-defence action-strategy game"... So maybe that one wasn't interesting, but the rest look pretty promising. The first big surprise was the announcement of a new Borderlands game. Though a new entry coming in a popular series is hardly shocking, the game itself is. Tales from the Borderlands is a spin-off title developed by Telltale. That's right Telltale games, the people who brought you the Walking Dead and the recent Sam and Max games. We don't know much about this yet, but apparently it will have an authentic Borderlands feel (in regard to setting and story) but play like a Telltale game. Sounds weird, but maybe it's weird enough to work.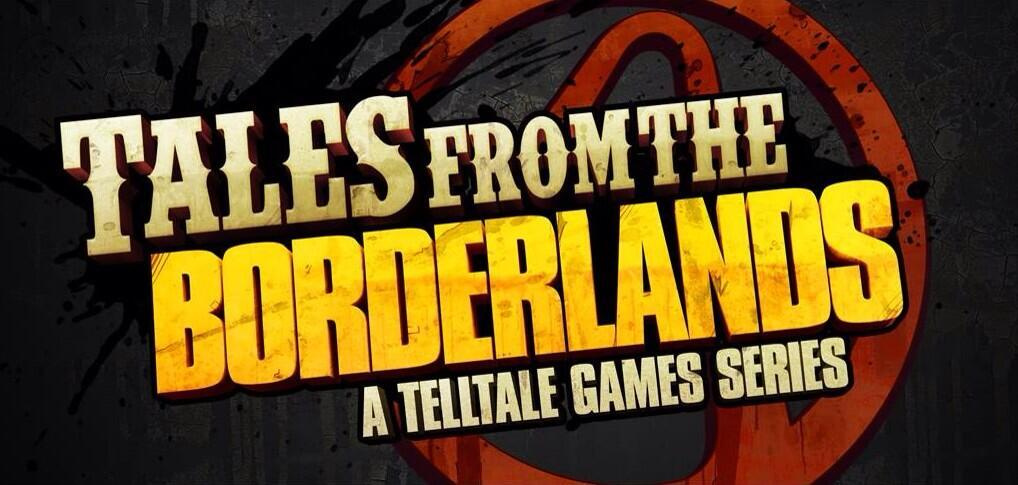 The other big Telltale news was the final confirmation that they are working on a Game of Thrones game. We knew this was coming, but it's nice to see it finally official so that we can come out and say how amazing this sounds. With the Walking Dead Telltale showed a real aptitude for handling mature themes and putting out games with superb writing. That series also showed that they can focus on dialogue whilst giving you action when needed, a perfect fit for Game of Thrones. That series gets super violent, but a generic action game approach would miss out a lot of what makes the Song of Ice and Fire universe so special. Another surprising announcement came from Hello Games, developer of the Joe Danger series. Their new game 'No Man's Sky' looks insanely ambitious and is coming from a team of only four people. It's a first person sci-fi game set in seemingly enormous universe where everything you see is explorable. The developer went as far as to say that if you look up at the stars, those stars and the planets round them are explorable. It sounds insane and the planets are supposed to be really distinct also. So far it's just a trailer and an interview, but it looks really lovely and it sounds incredibly interesting. One to look out for! Outside of this exciting new stuff we learnt that this year's Tomb Raider is coming to PS4 and Xbox One as Tomb Raider Definitive Edition. It's a game that looked astounding on PC, so it's not surprising that it's making the leap to next-gen. As long as this doesn't get in the way of making new games let's hope this trend continues, it would be nice to see some of the games from last generation that had sublime PC ports pop up on the current suite of consoles. If only so that we have some backwards compatibility. Tomb Raider Definitive Edition is coming in January, and is supposedly Crystal Dynamics first step into next-gen. Sounds intriguing.
We also got some new information on known quantities. New trailers  and interviews taught us that the Witcher 3 still looks absolutely incredible, South Park is still funny, Destiny is coming September 9th 2014, Frodo is in Broken Age, Dying Light has invasive stamina bars (but looks neat),  Quantum Break is an action game and a TV show, and Titanfall has a new Titan - as well as some back story about corporations. Reggie also made his promised appearance, which maybe didn't live up to the hype. The rumours were Smash Bros. announcement, a Smash Bros. gameplay demo or perhaps a reveal of a new Wii U Zelda. Instead we got a demo for Donkey Kong Country: Tropical Freeze and an announcement of Cranky Kong as a fourth playable character. I was hoping for playable Billy Mitchell, but Cranky Kong will do. On top of this there was a really big tease where Reggie proudly sported a Metroid pin in his lapel and said he would love to see a new Metroid. This could all mean nothing, and was a bit irritating, but expect message boards to go crazy. Of course there were awards also. Though there were numerous categories the only ones broadcast were best action adventure, best sports game, best shooter, best studio, best indie game, character of the year (voted for by us apparently) and game of the year! NBA 2K14 won best sports and the people voted the Lutece twins as character of the year. The game of the year was Grand Theft Auto V, which wouldn't be my choice but is an excellent pick. The best shooter was apparently Bioshock Infinite and while Infinite was a great game its worst facet was the shooting. The repetitive, and seemingly endless, combat didn't always fit in with the story and promising mechanics were never truly taken advantage of; it was a great game for sure but things get a bit suspect when you start calling it the best shooter. The best indie game award went to the utterly sublime Gone Home, a game all of you should play, and the best studio was Naughty Dog. Best studio is always a bit of a weird one, it seems pretty much an excuse to give the Last of Us an award and I am OK with that! Best action-adventure went to Assassin's Creed IV: Black Flag, a game I am currently playing, and that award is thoroughly deserved (and this is coming from a person who didn't like AC3).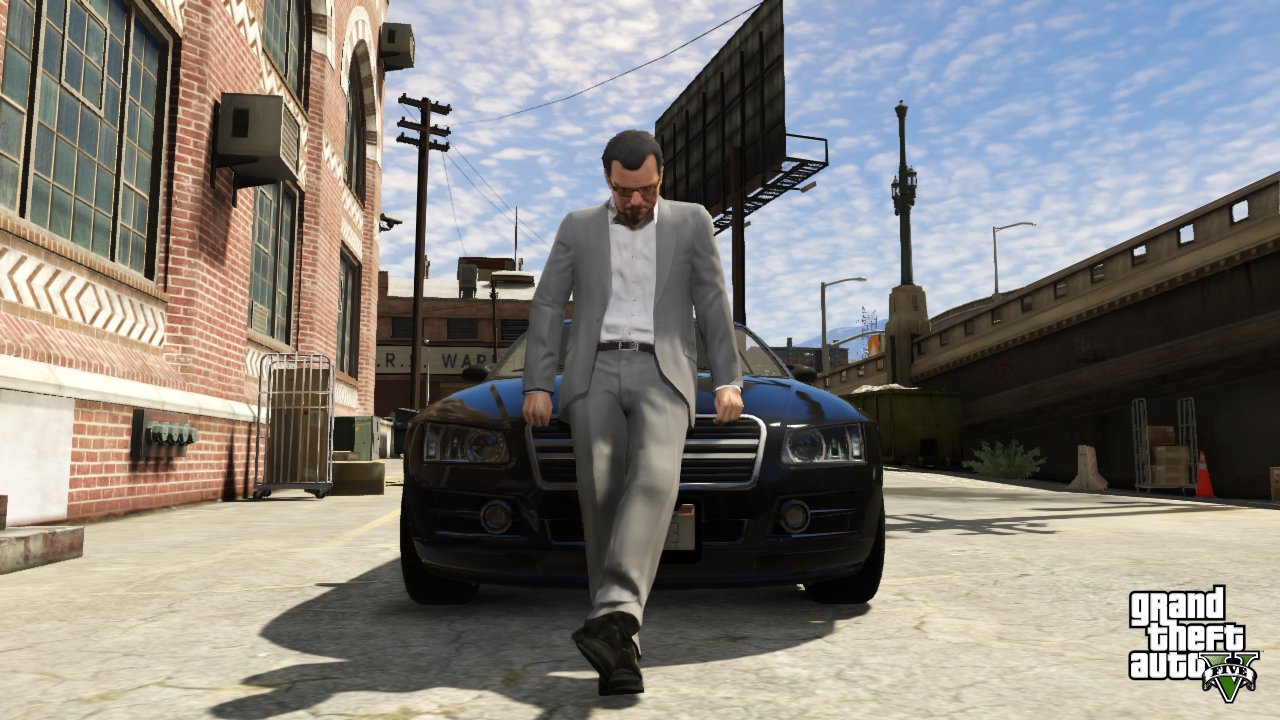 Other awards:
Best RPG
: Ni No Kuni: Wrath of the White Witch (... I didn't play it)
Best Fighting Game
: Injustice God's Among Us (I didn't play it, but I adored MK9. However, this year DiveKick really impressed me be being an accessible fighting game that's also really fun)
Best Driving Game
: Forza V (People aren't happy about the micro transactions, but when it comes to driving Forza is pretty hard to beat)
Best DLC
: Far Cry 3- Blood Dragon (Civilization V: Brave New World came out this year... And wasn't nominated... That upsets me as it would be my runaway winner)
Best Xbox 360 Game
: Brothers (An utterly fantastic game that does innovative things with control and storytelling, very happy to see this win)
Best Playstation 3 Game
: The Last of Us (No complaints here)
Best Nintendo Game
: Super Mario 3D World (I want it!)
Best PC Game
: Gone Home (I'm ecstatic about this, Gone Home is simply one of the best games I've ever played and I'm glad to see it getting the recognition it deserves)
Best Handheld Game
: the Legend of Zelda- A Link Between Two Worlds (Though I will champion Spelunky on Vita until the day I die, this seems like an excellent choice)
Best Casual Game
: Animal Crossing- New Leaf (There's nothing casual about the exploitative Tom Nook. I said it)
Best Voice Actor
: Troy Baker as Joel in the Last of Us (Well, he was excellent!)
Best Voice Actress
: Ashley Johnson as Ellie in the Last of Us (I think Ellen Page's performance in Beyond: Two Souls was more noteworthy, but Ashley Johnson was brilliant)
Best Soundtrack
: GTA V (Tangerine Dream... 'Nuff said)
Best Song in a Game
: Will the Circle be Unbroken performed by Courtnee Draper and Troy Baker (Superbly performed and a beautiful song, but some of the musical moments in Saints Row IV have my heart on this one (Also GTA V had Baker Street in it... Baker Street!!))
Most Anticipated Game
: Titanfall (That's a funny way to spell Dark Souls 2)
Best Mobile Game
: Plants vs Zombies 2- It's About Time (This game was a huge disappointment to me, it was structurally busted and lacked the dynamism of the original. Games like Device 6 and Year Walk are being spoken about as game of the year candidates by a number of people, but both got no mention here)