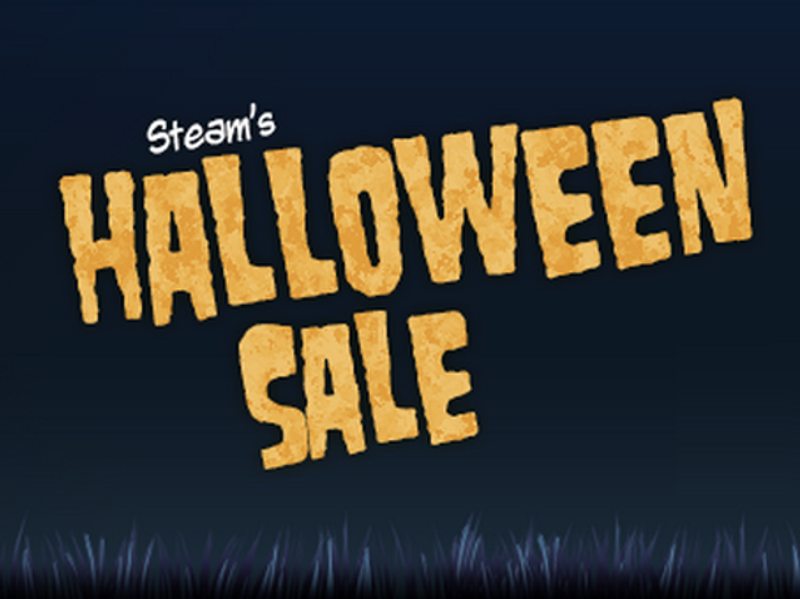 New Steam sale. If there ever has been a series of words that instantly provoke a mixture of awe and dread amongst PC gamers, it is definitely Steam's seasonal sales.
Every PC gamer has felt the same over the years when a Steam sale is announced: they promise to not fall prey to the insane bargains, only to break said promise the instant Steam's sale begins. For all those who lack self-control: please have mercy, Steam. We're still recovering from the Summer Sale.
This year's Halloween Sale is focused on games that, what else, fit the Halloween mood. As detailed in the developer only email, (oops) Steam suggests any game that has the regular Halloween qualities would be suited for the sale: "horror, zombies, ghosts, vampires, survival horror, dark, and so on."
Oh, the horror.
According to the leaked email, the next assault on PC gamers' wallets will commence from "Thursday, October 30th, at 10am Pacific until Monday, November 3rd at 10am Pacific." Just enough time for everyone to give their offerings to Steam. Will it ever be satisfied? Hopefully this time it will be enough to appease our ever hungry Steam overlords, but you never know.