Recently, Clock Drive Games has announced that its debut title, Warlander, a fantasy action-RPG inspired by Jedi Knights and Metal Gear Rising, will be coming to Steam in Q3 2019.
https://www.youtube.com/watch?v=MmfrGCmSVmM
Warlander combines a 'story-driven' single-player campaign with fast-paced swordplay in a familiar style that fans will remember from the Jedi Knight series. To cut to the chase, here is a short description from the developers:
Warlander is an action-adventure RPG game with real-time mesh slicing where players can cut through enemies and chop them into pieces. Violence is graphical but not over-exaggerated.
The story begins with a resurrected hero looking for vengeance. During the campaign, players will be given a choice of whether they would want to sell their soul for their vengeance, if they would be willing to become a servant of a god, or to have their entire 'being' transformed into a thing only meant for war or destruction.
The game also features a skill tree that is tied into the game world. Players will be able to hunt down their enemies, cut them down into offerings, and sacrifice them to upgrade their skills and powers. Players can also use the environment to their advantage to kill their foes or to progress through the story.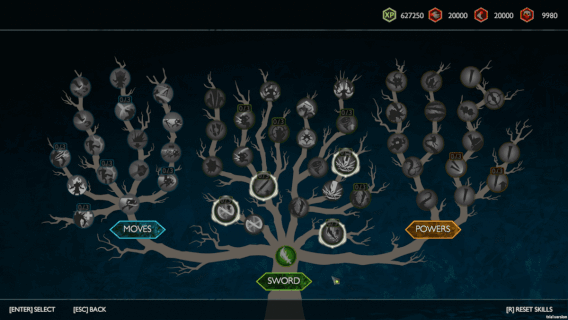 The narrative is fully-voiced, with a hero speaking to his sentient sword. As this is a Jedi Knights-inspired title, ragdoll physics and mesh will give players more satisfying kills as bodies are cut and torn, flying all over the place.
For those who want to add it to their wishlist on Steam, click here. For those who would like to join the community on Discord, click here.
What do you think of this news? Have you ever played any of the Jedi Knight games? Are you interested in this game? Let us know in the comments!